What is BIM training?
"How to use the IFC model? What does the BIM model enable?" In this case, we provide introductory BIM training for the client.
"We're already using the BIM model - we're looking at it." From this position, we can quickly help the client to using the model in everyday work, which creates much more value than just looking at it.
Today, using a model is an essential skill for everyone involved in the construction sector, whether you are a constructor, customer, designer, real estate developer, or architect. We will help you develop this skill and put it to work for your benefit!
Benefits of BIM training
Simple computer hacks that save time. An overview of the practical possibilities of using the model more widely.
Ability to read the model
More transparent work processes
Quicker overview of the project
We tend to explaining complex BIM topics to people in a simple and practical language.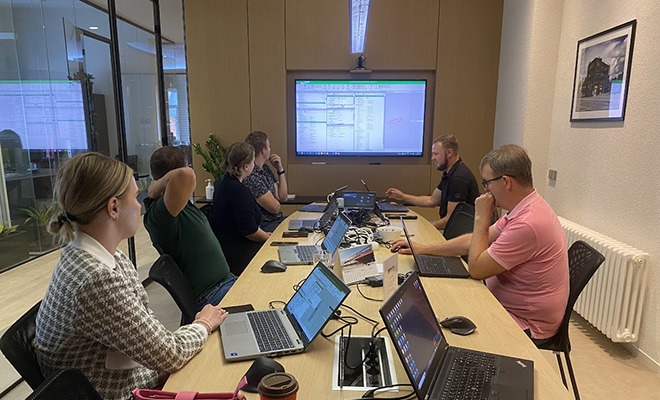 BIM/Simplebim training for estimators