Who we are?
We are born from the idea that digitalization in construction is possible, and sometimes the first steps in this direction can be taken with minimum effort. To give a practical dimension and believability to mystical digitalization, our team has construction practitioners, design experience, and creative people. And this is in both fields of buildings and infrastructure.

We understand that in addition to technical expertise, effective management and public relations are essential for successful digitalization in construction. Our team includes experienced practitioners in both building and infrastructure design, as well as creative individuals. We prioritize continuous internal training and management of diverse projects to maintain our qualifications. We utilize software partners, such as Simplebim and BIMCollab, and have a comprehensive understanding of the most common BIM software in Estonia.
With our team's expertise, we are committed to meeting client needs and exceeding expectations.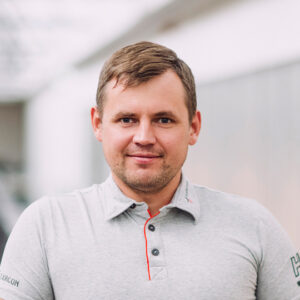 In recent years, instead of prey hunter Taavi has targeted the digitalisation of Estonian construction companies.
Taavi is a digital construction practitioner and since 2014 he's been working on digitalisation of construction.
In recent years, sharing knowledge in the form of trainings and consultations has become his favourite activity.
Qualification:
Diploma Civil Engineer in Buildings and Structures, level 7
Speciality: Building Construction
Additional competences: Construction management, Managing design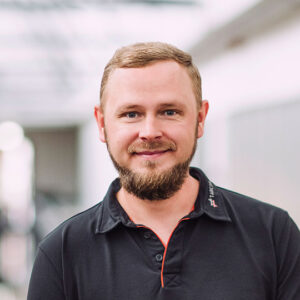 BIM projects coordinated by Janno Otsmaa, a disc golf enthusiast, fly towards the successful end of a project with the same certainty as discs he throw at the forest towards the basket.
As a coordinator, he is participating in such famous projects as the reconstruction of the Patarei Sea Fortress and the National Library of Estonia.
Qualification:
Civil Engineer in Buildings and Structures, level 6
Speciality: Building Construction
Additional competences: Construction management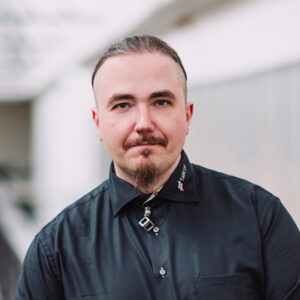 Rocker Toomas rocks both in the field of BIM coordination and all creative works of our company.
His previous experience in creative activities gives special attention to topics related to visuals. It could be either the visual side of the model or the use of VR systems.
Qualification:

Tallinn University of Applied Sciences
Speciality: Building Construction, Undergraduate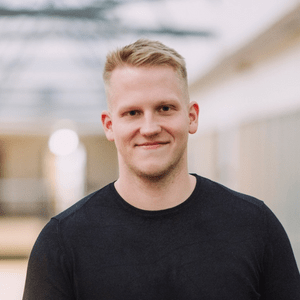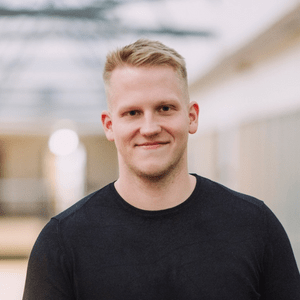 Activist Ragnar has been involved in the work of student societies and sports.
Ragnar has worked in railway road design and road construction supervision, which has given him insight into the design and construction phases. He also has experience in sales, which has developed his communication skills.
Qualification:
Tallinn University of Technology, Road Engineering and Geodesy, Undergraduate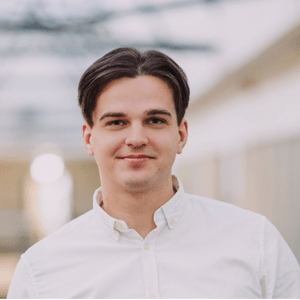 Baller Germo gained his first experience with the digitization of construction in 2018 while studying facilities management at TTK University of Applied Sciences.
For the past 4 years, Germo has periodically worked with BIM, starting as an apprentice and acquiring the necessary knowledge and skills to become a successful BIM coordinator and developer of the digitalization of construction.
In his free time, Germo is actively involved in investing, basketball practice, and travel. Initiative and self-development best characterize him.

Qualification:

Certified Real Estate Manager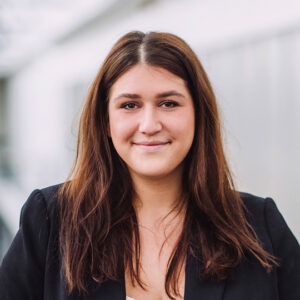 Diana is a doer who likes cars and baking. Both in hobbies and in work, the keyword is determination. Diana is best described by Estonian saying, "Who does, achieves."
Diana's background is in leading positions both in the service sector and in recent years on construction sites. This ensures good people management skills and a practical view of the field of building construction.
Qualification:
Tallinn University of Technology, Structural Engineering and Construction Management.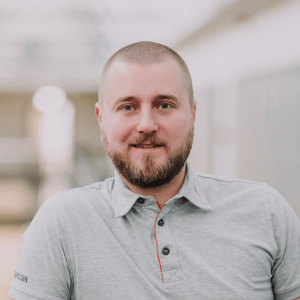 According to himself, folk dancer Marko can handle all challenges life has to offer.
Marko's main job is supervising road construction, which gives him a very practical insight into how construction is actually done. This experience also helps to guide digital construction in a practical direction, especially with keeping the special features of the infrastructure field in mind.
Qualification:
Civil Engineer in Road Engineering, level 6
Road construction and upkeep
Additional competences: owner supervision
People interested in BIM and willing to do something are always welcome to join our team. Are you interested in models but feel that you lack experience? Don't worry – all members of our team have learned the topics of BIM on the job. However, construction site or design experience will be a big advantage. If you have real construction/design experience, then BIM experience you can get from us.
If interested, contact us via the phone number or contact form below.